Did you just start a new hemp or CBD Product brand? If so, it's about time to get advertising! 
After all, the CBD market is pretty crowded. The right advertising will propel your brand up to the top of search engines, retail shops, and consumer awareness. But the wrong type of advertising can cause your brand to stay obscure or even lead to legal trouble. Suffice to say that marketing can either make or break your brand!
That's where this guide comes in. Think of it as a marketing course, advertising bible, and product guide to promote CBD and hemp on Facebook all rolled into one. Here's an outline of what you can expect to read about next.
CBD advertising 101
How to advertise the right way
Advertising CBD on social media
Where to advertise your CBD products
Common CBD advertising mistakes
CBD advertising FAQs
CBD advertising 101
When it comes to advertising CBD products, legality is everything. The first thing to do is ensure the product(s) you'll be selling are completely legal. This can be more complex than it might sound — rules and regulations surrounding hemp-derived products are always changing, particularly if we're talking about psychotropic cannabinoids like delta-8 and delta-10 THC. (We'll give you a hint: these types of cannabinoids are legal on the federal level, but they're not legal in all 50 states!)
After getting the green light on the legality of the products you hope to sell, it's time to do some market research. Who is your ideal customer…and what is he/she looking for? How can you convey to this particular customer that CBD can help them get the benefits they seek?
Once you've identified the motive behind your customer's potential purpose, you can tailor your brand and brand content toward it.
The best options for CBD promotions include online advertising, paid advertising, email marketing, and offline marketing. If your ideal customer is techy, go heavy on the social media and link that content to your blog. If your ideal customer is someone who's athletic and fit, go to a wellness expo. Intuitive enough, right?
And while advertising CBD products online is almost always a good idea, there are right and wrong ways to go about it. More on the right way next.
How to advertise the right way
Of all the ways to advertise CBD products, a select few methods stand out. Consider:
| | | |
| --- | --- | --- |
| Method | Process | Demographic |
| Regular social media posts | Hold raffles or giveaways | All customers |
| Regular blog posts | Hit target keywords | All customers |
| Visual content creation | Start a TikTok or YouTube channel | Younger customers |
| Creating a newsletter | Provide valuable, non-spammy information | Older customers |
Regular social media posts. Hold raffles or giveaways to establish your presence
Regular blog posts. Posts should be designed to hit all the keywords your ideal customer might be searching for
Visual content creation. Consider starting a TikTok (if your ideal customer is younger) or YouTube channel (if your ideal customer is a mature adult)
Creating a newsletter. Don't make it too spammy or salesy — most people already get enough of that via email. Instead provide diverse, valuable info.
Above all else, be sure to make it as easy as possible for your ideal customer to find you and buy CBD products online. Hemp product advertisements tend to be easier to carry out since they're not restricted the same way CBD-specific products are, but more on that later.
Offline platforms to advertise CBD products
Offline platforms are another viable way to advertise your CBD products. This route might be traditional, but it's also more effective than you might think. Feel free to tout your brand at:
Seminars
Fitness expos
Farmer's markets
Health and wellness events
Competitive events (marathons, cycling tours, etc)
The key here is a simple one: be sure your ideal customers are present at whatever events you plan to attend! If you can't find any promising events on the calendar, don't worry — just focus your efforts on online advertising instead.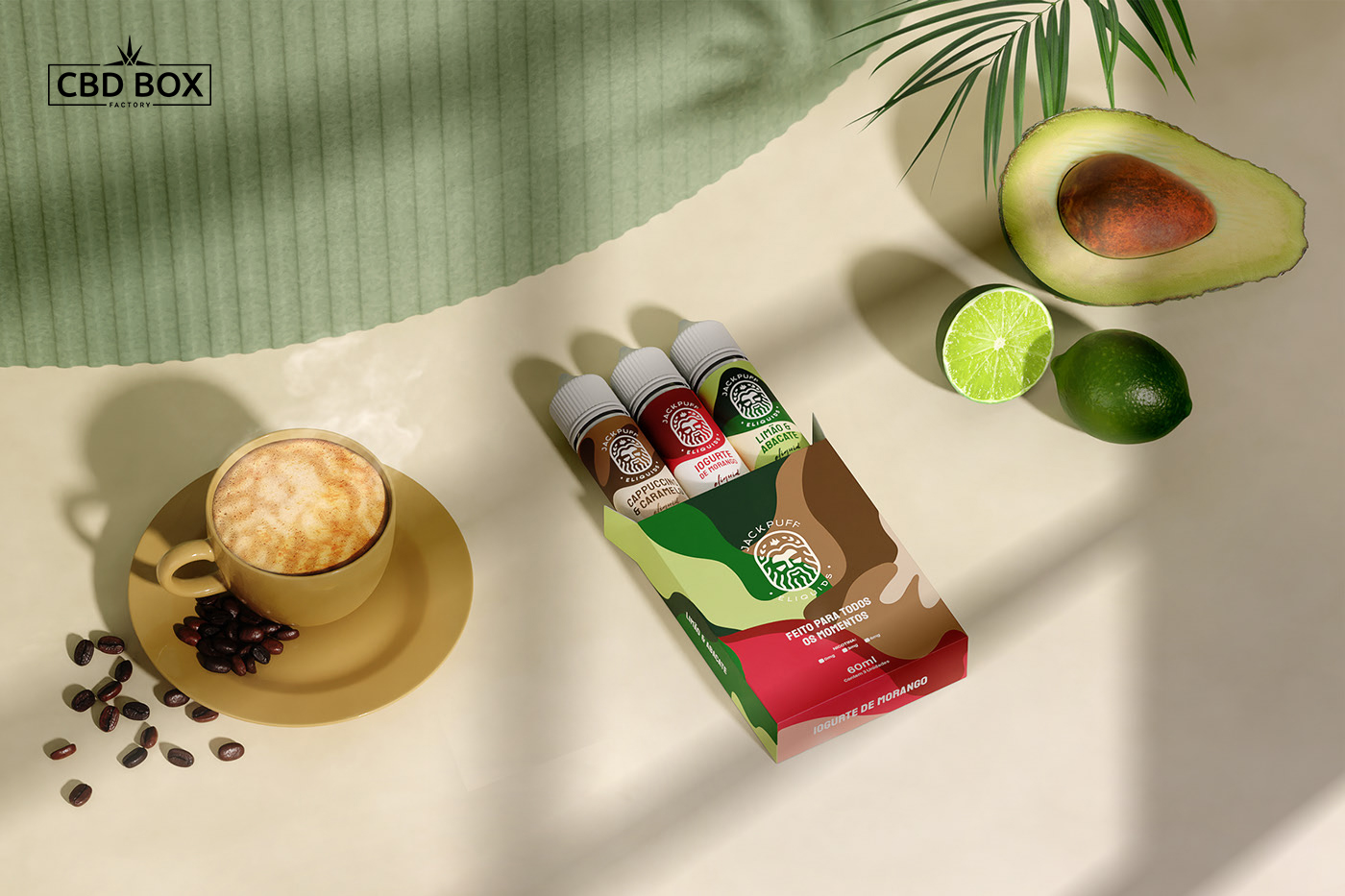 Why good design = good advertising
Last but not least, don't forget that your brand's appearance is a form of advertising in and of itself. Be sure to get your brand's image and packaging on point, as these factors will speak volumes in a way that social media posts and YouTube videos can't. Is there a way you can transform your products' unboxing into an experience? If so, go for it.
Here are a few other ideas for your consideration:
Feel free to hype your product, but DON'T make medical claims
Get medical professionals to back your product's benefits
Place a fancy package insert into each product's box
Place a CBD tincture box around your product
Long story short, good packaging increases neural reward pathways and makes your customers feel excited about the thought of purchasing your product. It also makes them happy once they've purchased something. Sounds like a win-win to us.
But more important than any single technique mentioned above is something a little less tangible: trust. If your intentions are good, your customers will sense that and trust you more. Be a brand worth trusting!
Advertising CBD on social media
Advertising your CBD brand on social media seems like a good idea — and in some cases it can work. But there are limitations of CBD product promotion on Facebook and other social media sites. Let's take a look.
CBD brands can advertise on:
TikTok
YouTube
Facebook
Instagram
Snapchat
…and a myriad of other sites.
Creative ways to promote CBD products on Facebook
As you might've heard, Facebook is among the very top-ranked social media platforms. Advertising there is pretty dang important! Facebook's internal policy, however, strictly prohibits CBD product advertisements.
But here's the catch: they don't prohibit hemp products. Technically, any CBD product (or delta-8 product or delta-10 product) is also a hemp product. Putting two and two together…just advertise your products as hemp!
Cannabidiol products promotions on Instagram
Instagram is another high-traffic social media site. Its policy is less strict than Facebook's, but there are regulations nonetheless. The surest way to advertise CBD on Facebook is to do so indirectly. Take a picture of your product, then put a backlink in its description, without mentioning CBD directly.
So, there you have it. Follow these guidelines on how to advertise CBD products and you'll be well within the confines of best practices for CBD product advertisements.
Where to advertise your CBD products
In addition to all the above options, one great place to advertise is on your very own company blog! Make a website that showcases all your products for sale, sure, but also be sure to feature plenty of educational resources on your blog.
But a blog is only worthwhile if prospective customers are viewing it. It's not enough to write up endless walls of text. A better approach is to do some keyword research, create search-engine-optimized blogs, and look into guest posting on bigger platforms.
Common CBD advertising mistakes
There's one major mistake some CBD brands make. Repeat after us: medical claims, medical claims, medical claims. Whatever you do, don't make any medical claims!
Selling hemp products on digital platform should go smoothly if you can abstain from this.
Marketing your products without making medical claims is one of the most successful ways for CBD product promotions. If one makes medical claims, however, restriction of CBD product promotion can result — and that's just the start.
"Based on the inspection and a review of your product labels and your websites, we have identified serious violations of the Federal Food, Drug, and Cosmetic Act (the Act) and applicable regulation…"
The above is the FDA's response to CBD companies that make illegal medical claims. In the last year alone the FDA has issued warning letters to dozens of companies. They went so far as to issue 7 separate warning letters in one day! Don't let your brand be added to the count.
Tetrahydrocannabinol products online
Companies that sell THC products online need to be especially careful, even if said products are derived from hemp. It's probably a better idea to stress your product's sourcing — that is, hemp — over its THC content.
Advertising CBD products
Still got questions? Fear not, because we still have answers!
What are the best online platforms for advertising your CBD products?
Email marketing is among the very best platforms. It takes a long time to grow a following through Facebook or a brand blog…and even when you do, follow-through isn't usually high.
What are the best options for CBD promotions?
Email marketing, on the other hand, is a way to glean more sales from fewer readers. Keep your brand's newsletter classy (not too salesy!) and you should be good to go.
Can we promote CBD and hemp on any online platform?
Yes and no. If you speak to your product's hemp-based origins, you should be A-okay. Facebook and several other sites explicitly do not allow CBD products.
What's the best marketing strategy for CBD?
The best marketing strategies to advertise Hemp and CBD products are likely holistic ones. Try out blogging, email marketing, YouTube, and Instagram, and see what sticks! You'll likely find some new customers at any and all of these locations.
And don't forget what counts the most: product quality. Even in our present age of customized advertising and cutting edge SEO, word-of-mouth approval still trumps all.
---
Useful Links
---